Wondering about what you will do after classes let out for the day? We encourage you to check out some things to do off-campus.  Here is our list of 11 iconic ways to spend time around town. 
1. Study at a Local Coffee Shop
Want a change in scenery? Move your group study session to a coffee shop downtown to enjoy the ambiance and tasty drinks! Agora Downtown and Hyperion are two of our favorites for their unique beverages and delicious pastries.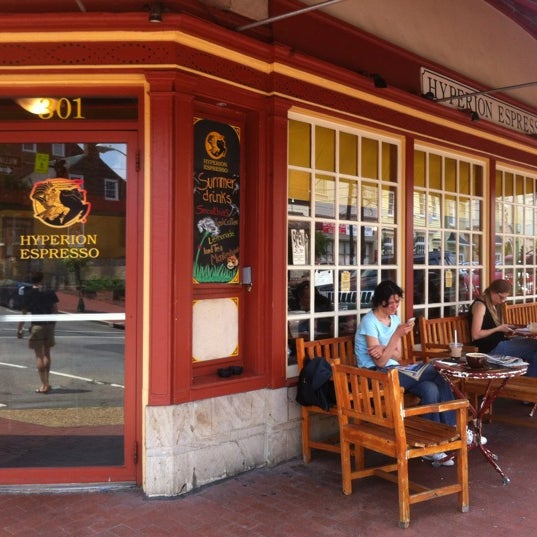 2. Eat at
Restaurants 
Downtown  
I hope you're hungry, there are so many places to try! Some of the best spots for students are Soup and Taco 2, Capital Ale House for their $2 Burger night, and Mason-Dixon Cafe, just to name a few! Brunch anyone? 
3. Tube down the Rappahannock River with Campus Rec
Campus Recreation runs a number of outdoor trips for students to enjoy, from tubing, kayaking, to a sunset paddle-board trip, there's never a dull moment for the outdoorsy Eagle! 
4. Volunteer 
Whether volunteering with a UMW service organization or your roommate, there are a ton of opportunities to better your community, and maybe pet some dogs along the way…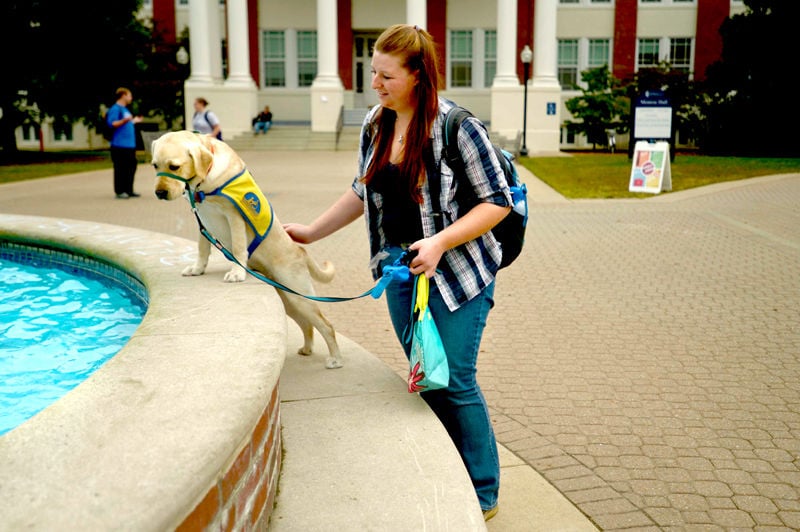 5. Go to Carl's 
Watch the Bachelor? You may have seen this iconic downtown custard spot in the last season! Get a cone, a pint, or their renowned pineapple shake with friends. Make sure to bring an umbrella if the weather's bad and some cash, Carl's is entirely outside and cash only!
6. Walk to Freddy Donuts 
Donut break! About a 5 minute walk from campus, head over to Freddy Donuts and get truly delicious and seasonal donuts, and maybe some Boba tea while you're at it…
7. Visit Chatham Manor and stroll the beautiful garden
Chatham Manor is a historic house, museum, and vantage point to view the beauty of Fredericksburg. This house was used as a Union hospital during the Civil War, and watches over the city from a steep hill.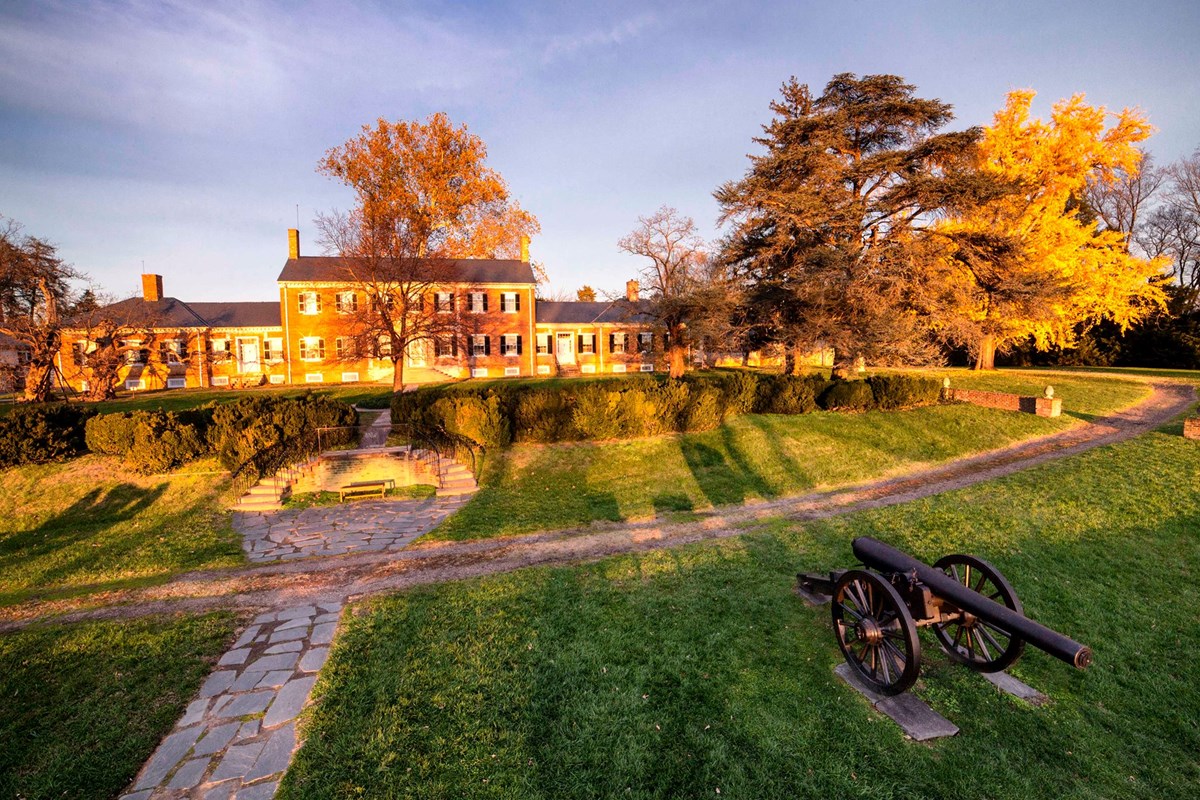 8.Go Thrifting at our many Antique Stores
You can't walk a block downtown without seeing at least one antique or thrift store. Find a rare record, a well-loved flannel, or just take in the sights and smells of sweet, sweet, discovery.
9. Buy fresh produce, bread, pastries, snacks and crafts at the Fredericksburg Farmers Market 
Only a short walk from campus is the Fredericksburg Farmers market. This runs almost all year-round and is great if you want to source your food locally, or maybe just pick up some fruit to balance out those cup of noodles. There's also kettle corn. YUM!
10. Browse art on First Fridays 
On the first Friday of every month, the galleries and shops downtown are open late to showcase their art in Downtown Fredericksburg. Take a ride on the First Friday Trolley from 6 pm to 9pm for free, and maybe snag some art to hang for your blank side of the room!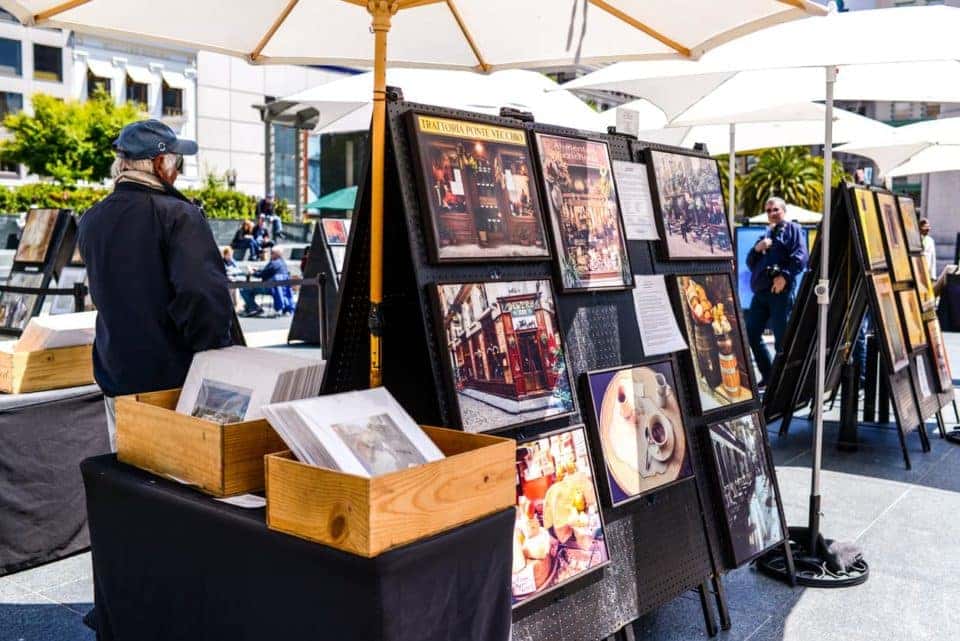 11. Indulge in Happy Hour with friends (if you're legal, of course!) 
Enjoy discounted brews and bites at one of the dozens of restaurants downtown. This baby is from Capital Ale, and it tastes as good as it looks! 
Wow, that's a lot, huh? Time to take a quick nap and then start back at the beginning!