10 Things to Add to Your First-Year Bucket List
Hey, future eagles! My name is Sophie and I am in the Class of 2021 with a double major in Marketing and Sociology. I know for me, coming in as a freshman, I thought that I had forever until I was a senior. But now, looking back, the time flies faster than you could ever believe. I want to help give you a leg-up and start your UMW bucket list early because there are things that you and your friends should NEVER miss out on before you graduate. 
1.Jumping in the Monroe Fountain
Jumping in the Monroe fountain is one of the oldest traditions on campus- you have to jump in it at least once before you graduate! Most freshmen jump in the fountain at some point during their first few days on campus when no upperclassmen have moved in yet. I jumped in it after Glow Zone, a fun glow in the dark rave the school puts on for the freshmen. I also have a tradition to jump in it every year with my friends, right before we pack up and leave campus.
2. Going to Eagle Gathering 
Eagle Gathering is one of the most sacred traditions on campus and my personal favorite. It's a time for the entire UMW community to come together and welcome the Freshmen class to campus. Participating as a freshman is one thing, but having the opportunity to come back year after year to welcome the incoming class is what makes it special . It is truly spectacular, and you do not want to miss it.
3. Watching/ Being in the Underwear Run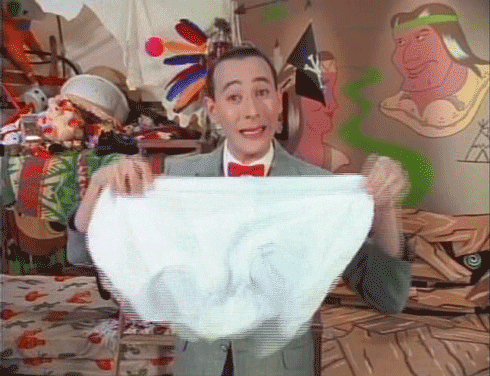 Only at UMW is there an event known as the underwear run. You can run in it, or spectate, either way it is a one-of-a-kind event. Freshmen through seniors dress down to just their underwear and run from the bell tower to the fitness center a late night in the beginning of fall semester. It is SO necessary to witness this event at least once in your Mary Wash career. 
4.Participating in Devil-Goat Day
Devil-Goat Day is a MUST! This is an all-day battle between odd numbered graduating years, Devils, and even numbered graduating years, Goats. On the Thursday before finals week, the two teams face off against one another in different field day games. Some of these include obstacle courses, life-sized hamster ball races, tug-of-war, and so many more. GO DEVILS!
5. Walking Through the Tunnel on Fridays 
No matter what kind of day, week, or month you have been having, walking through the tunnel on Friday is the cure for everything. Why? Miss Dora. Miss Dora works in the Eagle's Nest in Woodard Hall, and every Friday on the hour she comes out with her megaphone and yells "IT'S FRIDAY! YOU'VE MADE IT!" Even if you feel like you barely made it, it is very hard to keep a smile off your face. 
6. Eating Thanksgiving Dinner at the UC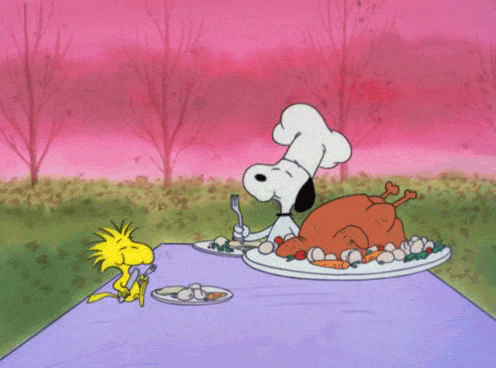 I don't know about you, but my favorite Thanksgiving tradition is food. UMW understands that, and on the Thursday right before Thanksgiving break the entire UC dining hall is converted to serve Thanksgiving dinner. They have it all, so go get your turkey, gravy, mashed potatoes, cranberry sauce, stuffing, cider, apple pie, and pumpkin pie- you name it. Your stomach will thank you for attending this one.
7. Taking a Walk Through Campus in the Fall
If you have ever stepped foot on UMW's campus, you know how beautiful she is. I love all of the historic brick buildings with columns… and SO MANY trees. There are many different paths and walkways through and around campus, and there is no better time to explore than during the fall. Pick a nice Saturday in October, no clouds, blue skies, perfect temperature and take a stroll through campus. If you didn't have the photography bug before, UMW in the fall will change you. 
8. Signing Up for Clubs at Club Carnival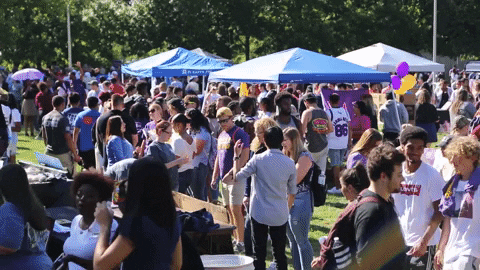 As a freshman, DO NOT miss this one. Have you ever watched Pitch Perfect?? Club Carnival is where you can find everything from an A Capella group, a Pokemon Club, a club sport or Service group, to even our Zen Garden Club. All 150+ clubs and organizations host this event, giving out free candy and pens hoping to win you over. Whatever your interests are, Club Carnival will satisfy them all. Drag your roommate out to this one, they will thank you later.
9. Attending the Spring Concert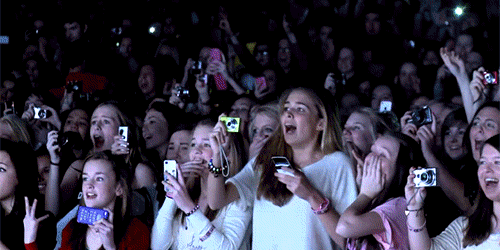 Want the chance to see famous artists like T-Pain, AJR, We The Kings, or Jesse McCartney for only $8?!? The Spring Concert is your chance. Campus Programming Board gives UMW students the opportunity to vote on who they want to perform, and UMW never disappoints. It is such an awesome experience to be up close and personal with popular artists for such a low cost!
10. Hanging with Friends at Mary Rock Fest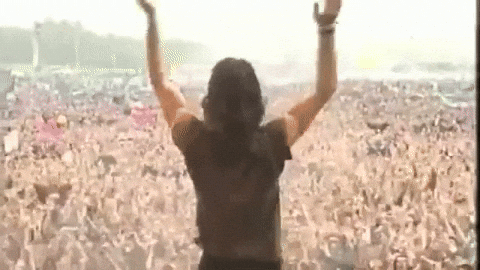 A nice fall night, free food, a free shirt and good music- what else could you ask for? Mary Rock is on the Friday before Homecoming and has become a night full of music played by a live band, tasty snacks like fried Oreo's and funnel cake, and a fun time to hang with your friends on Ball Circle. Come, bring a blanket, and enjoy the nice weather and good music. This always comes at the perfect time in the semester and is a nice stress reliever from classes and homework.