5 Things I Learned My Freshman Year
Hi everyone! My name is Kira Frazee and I am a rising Junior at Mary Washington, majoring in English Creative Writing and in the Elementary Education program! Like many others, my freshman year of college was my first time away from home. When I first arrived on campus I was filled with so much excitement as well as a little fear, but I felt ready to conquer the world (or college that is). 
1. You are Not in This Alone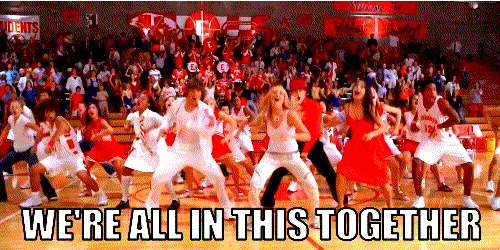 When I first stepped on campus I thought I was the only freshman that was terrified, but I soon learned that was not the case. Nearly everyone I talked to expressed being nervous in some way. I was able to connect with others because college was new to all of us and we were still learning. 
2. It's Okay to Take Time for Yourself
As a "people person" this was a hard lesson for me to learn. I lived with my close friends and we were always spending time together. When I wasn't with them, I was in class or at club meetings, so I never took time to be alone. If you're like me and live with your friends, you don't have the natural escape of hiding in your room from everyone. When I took time for myself I felt more refreshed and actually enjoyed spending time with my friends more. I would go for walks in the evening, or eat by myself just watching Netflix or reading. These moments alone allowed me to just take a break and focus on myself. Once I learned that it was okay to tell my friends that I needed a little alone time, I was able to find some peace.
3. You Don't Have to Eat EVERYTHING in the Dining Hall

Luckily I learned this lesson BEFORE the freshman fifteen, not after. Since our dining hall is buffet style, there are so many options. Sometimes I would go to get something to eat and EVERYTHING looked good! For me, my biggest weakness was french fries, I have always loved them, but now, they were present at every meal. I always felt compelled to get them. Thankfully, after a few meals of eating way too much, I figured out, it wasn't the end of the world if I just ate one thing. 
4. It's Okay to Change Things up from High School
In high school, I was content with keeping the same routine and doing the same activities. When I got to college I planned to continue on a similar path. But, as I began to join clubs and explore my interests, I learned there were so many different things I could do that I didn't have the opportunity to do in high school. This was when I discovered I could change things up. College is different from high school, you make new friends, take different classes, and can even explore new interests. I took that to heart, and really explored who I was outside of my typical routine from high school. I found new clubs and interests and learned about myself in so many new ways.
5. You are Surrounded by People Who Love You and Want You to Succeed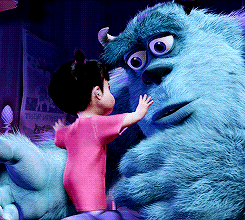 From professors, to friends, to supervisors at a campus job, there is a huge support system on campus that is rooting for you. I quickly learned that I had so many people on my team, and that felt great. Since it was my first time away from home, I was worried I was going to feel alone, or that I wouldn't  have the supportive team I had at home. But, I created a new family on campus. I now have friends who cheer me on when I'm working on projects or studying for tests, or listen to me rant about a poor grade on an assignment. I have professors that are willing to walk me through my work, or go over where I made a mistake, and help me fix it. My professors and supervisors care about me as a person as well. When I'm having a bad day, they make themselves open to talk. And just like my friends, they cheer me on towards success. My support team is no longer just my mom, dad, and brother- I have so many people around me at UMW that want me to succeed and help create the atmosphere for me to.